If winter's got you in your coziest pajamas with a hot drink nearby, no one can blame you, but don't forget that there's a whole world of fun to be had out there! From snowy road trips to warmer escapes, the United States is full of wide-ranging climates and breathtaking travel opportunities, something that can be easy to forget once the leaves fall off the trees and temperatures start dropping!
Ready to put down the hot chocolate - just temporarily, mind you - and hit the road for a little American sightseeing? Here are four US attractions to travel to in winter:
1. Grand Canyon
One of the largest natural structures in the world, the Grand Canyon is a wonder to behold, instilling a sense of both humility and amazement in all who visit its edge and gaze out over the more than 1 mile deep gorge below. Whether you're looking for a physically demanding hike along its steep and winding paths, or a quiet, reflective moment in its dominating presence, the Grand Canyon is an American wonder that should be seen by everyone with the opportunity, at least once in a lifetime!
With local climate varying depending upon where along the 217 mile long canyon you visit, the winter season offers dry and warm or snowy and cold conditions, as you prefer, making it a unique winter option when you're looking to get away. Choose Grand Canyon lodges for affordable travel experience.
2. Hawaii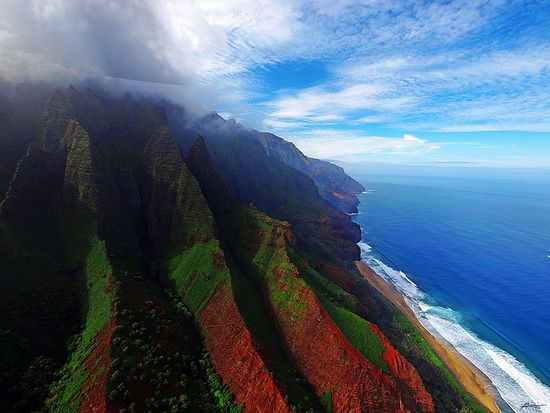 Like many folks, there's a good chance that you plan to use your winter vacation to find a warmer spot to wait out the season, and there is no better place to do that on American soil than by visiting the beautiful Pacific islands of Hawaii.
Combining the ease of keeping you within American borders with the foreign delight of visiting a land that is entirely unique, Hawaii offers high adventure on the edge of its many active volcanoes, subdued relaxation on its endless beaches, and even big city excitement in its capital city of Maui, making it a worthy choice for a winter getaway!
3. Disney World
Long known as the place to be for family-themed fun and excitement, the warm climate and endless activities available at Disney World make it a great choice for a winter getaway, especially if there are kids in the picture!
Full of the wonder of Disney and easily ranking as the most visited theme park in the world, Disney World is nestled almost perfectly into the middle of the state of Florida, giving the whole amazing scene a backdrop of beautiful landscapes and balmy weather that anyone will appreciate. Activities in and around Disney World are enough to keep you on the move indefinitely, whether you've got a family in tow or not, making it a good choice for a short or long vacation, as you - and the chilly season - require.
4. Jackson Hole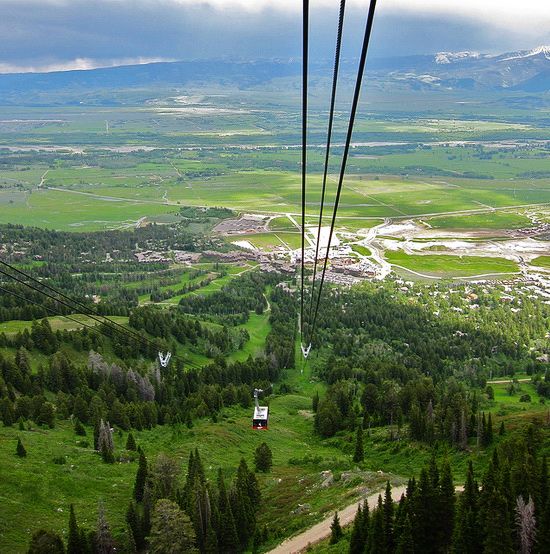 Are we assuming too much in thinking that everyone is wanting to escape the winter rather than embrace it? If you're one of those people who seizes the snow and cold in taking winter for everything it has to offer, then the superb skiing at Jackson Hole, Wyoming is definitely for you!
Known as a place for serious skiers to congregate on its steep descents and sheer cliffs, Jackson Hole also has an extensive network of trails aimed at beginners, making it ideal for snow bunnies of all skill levels. Even better is the fact that the amount of expendable income you have can vary, with the nearby accommodations ranging from a ritzy Four Seasons hotel at the mountain's base to more affordable digs in the nearby town of Jackson, enabling you to stretch your dollar as far as possible in order to bring the trip together.
For more travel destinations, get Powder Pass that will offer you enjoyable time across a lot of skiing destinations in the United States.